On 22 October 2019, CBIC held a seminar on water retention in rural and urban areas. The aim was to advice local authorities on the latest findings regarding water retention in the countryside and in settlements. The event was intended primarily for representatives of Central Bohemian municipalities. Presenters included representatives of universities and research organizations. The seminar followed up on the conference "Drinking Water Supply (not only) in the Context of Climate Change".
The first keynote speaker was CBIC's expert on water management, Dr. Ing. Jarmil Vyčítal, who presented key issues that CBIC explores in this field. These include wastewater treatment and recycling, urban water management infrastructure, and business approaches to water management in rural areas.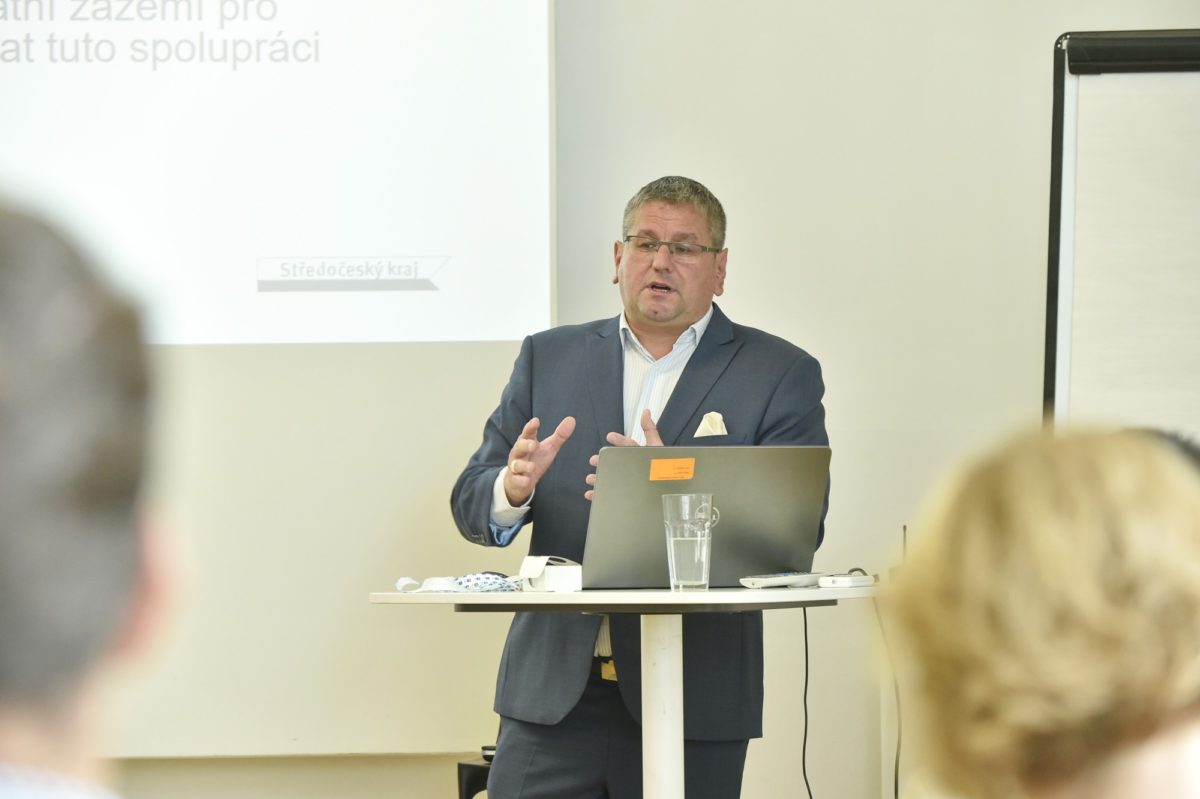 "We are a team of experts who can provide advice and help find relevant partners and financial tools. We work with researchers as well as industry experts to devise and recommend improvements in water management infrastructure, such as water pipelines and sewerage systems," Jarmil Vyčítal said in his opening keynote. He went on to present the Central Bohemian Alliance for Water platform that CBIC established six months ago. The purpose of the platform is to bring together all regional entities involved in water management and to foster an ongoing debate on current trends and challenges.
The next speaker, Doc. Dr. Ing. Tomáš Dostál, the head of the Department of Landscape Water Conservation of the Faculty of Civil Engineering, Czech technical University in Prague, spoke about landscape retention capacity and methods to improve it. In his presentation, he focused on water quality, retention, and management in a broader context. "These are real issues that need to be addressed. Each of us – not the authorities, the society or the EU – is responsible for what we do. Everyone may be affected," Doc. Dostál said. "We cannot affect the amount of rainfall, but we can affect how much of it will stay and in what form and how accessible it will be," he noted. The participants appreciated a presentation of technical elements and solutions to improve water retention and the Intersucho online portal devoted to draught monitoring and climate research in the Czech Republic, Europe and the US. The full presentation is available HERE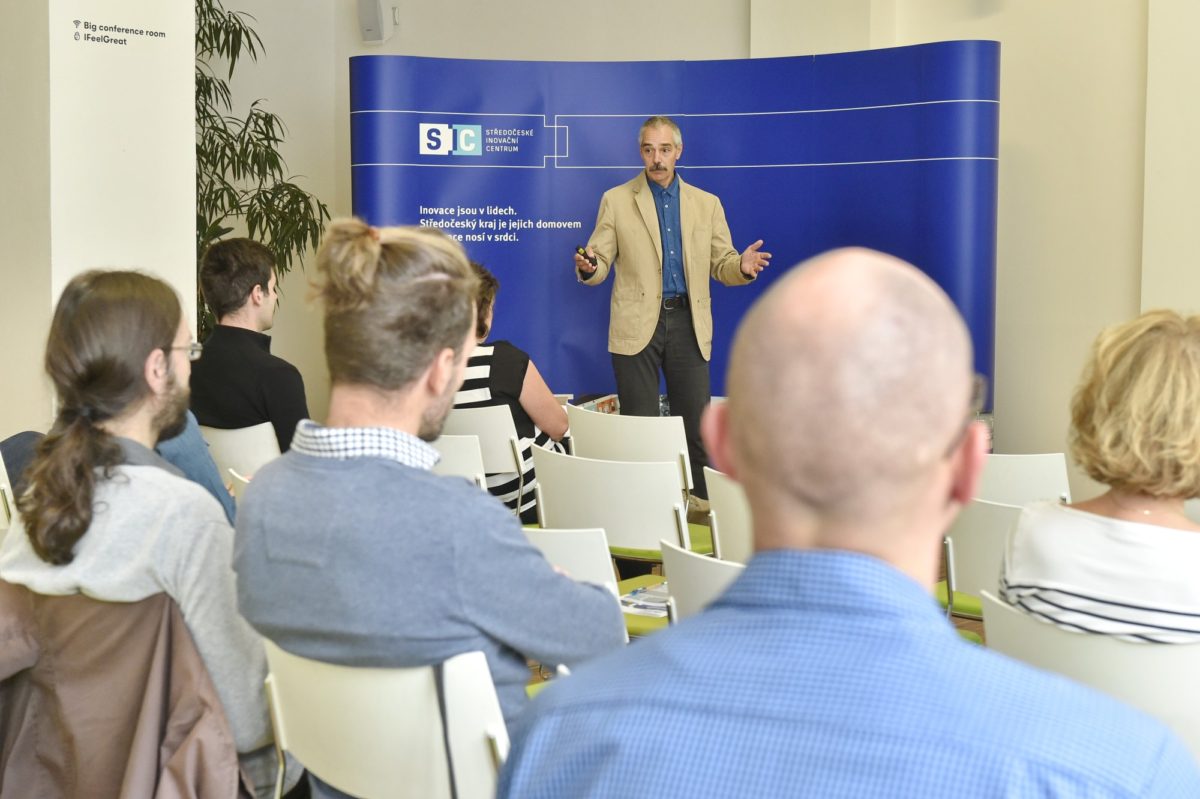 The Mayor of Mnichovice u Prahy, Mgr. Petra Pecková, presented a case study of her town. In April 2018, the town faced extreme depletion of the municipal water tanks and drying of wells. A month later, further aggravation of the drought forced the town to switch off the pumps and call a crisis team. The town eventually started bringing in water in tank trucks to stabilize the situation. A general municipal regulation came into force as of 1 May 2019 and an awareness campaign was launched. The town applies for available subsidies for "green roofs" and public greenery, refrains from mowing public lawns and is planning to build retention basins. The situation in Mnichovice is described in more detail HERE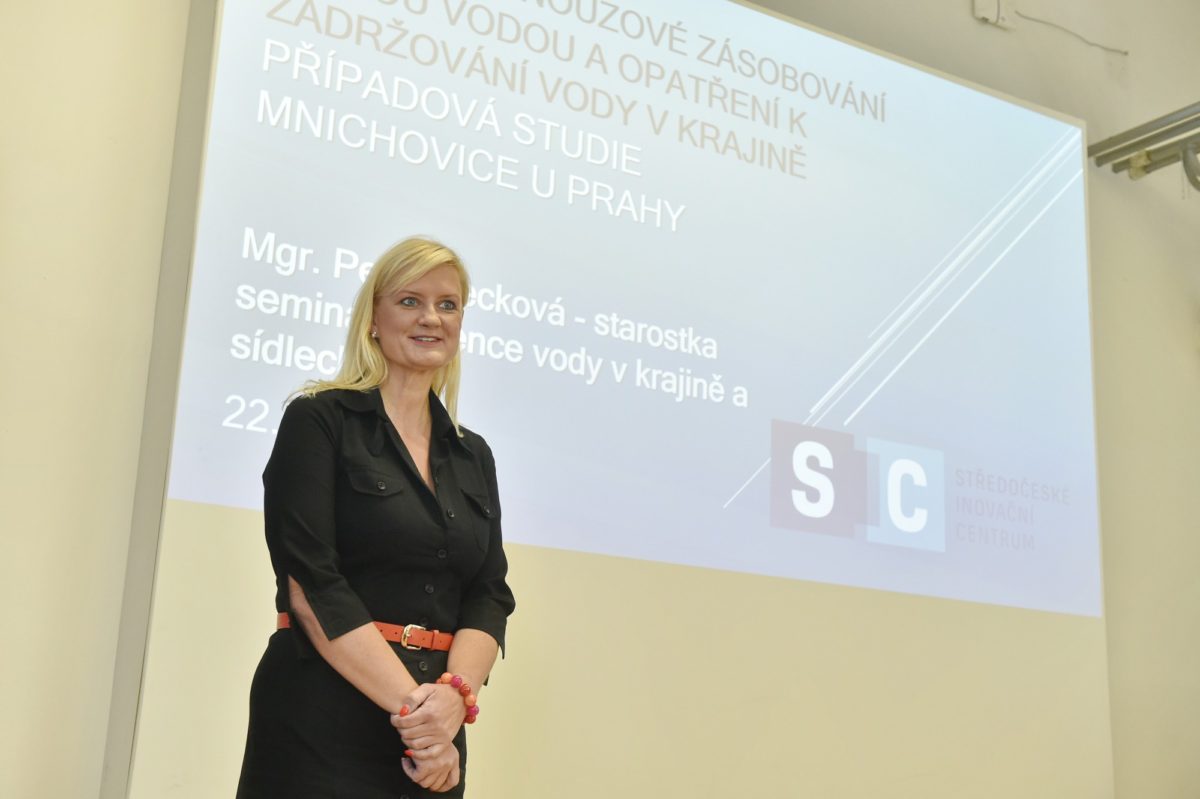 A useful tool for effective water management is the Catalogue of Measures to Retain Water in the Landscape. The project was presented by Mgr. Pavla Štěpánková, PhD from the T. G. Masaryk Research Institute of Water Management.  The catalogue has been compiled for the Czech Ministry of Environment in keeping with its strategic policy document "Protection from the Impacts of Drought and Water Scarcity in the Czech Republic". The purpose of the catalogue is to outline potential measures and their implementation including a description of the impact on different elements of the environment and on communities. The catalogue also serves as a methodology instrument to develop comprehensive policies to fight extreme hydrological situations – draughts and floods. It also includes policy blueprints – consistent approaches to the design and implementation of effective sets of measures for hydrological systems. A presentation of the catalogue including links is available HERE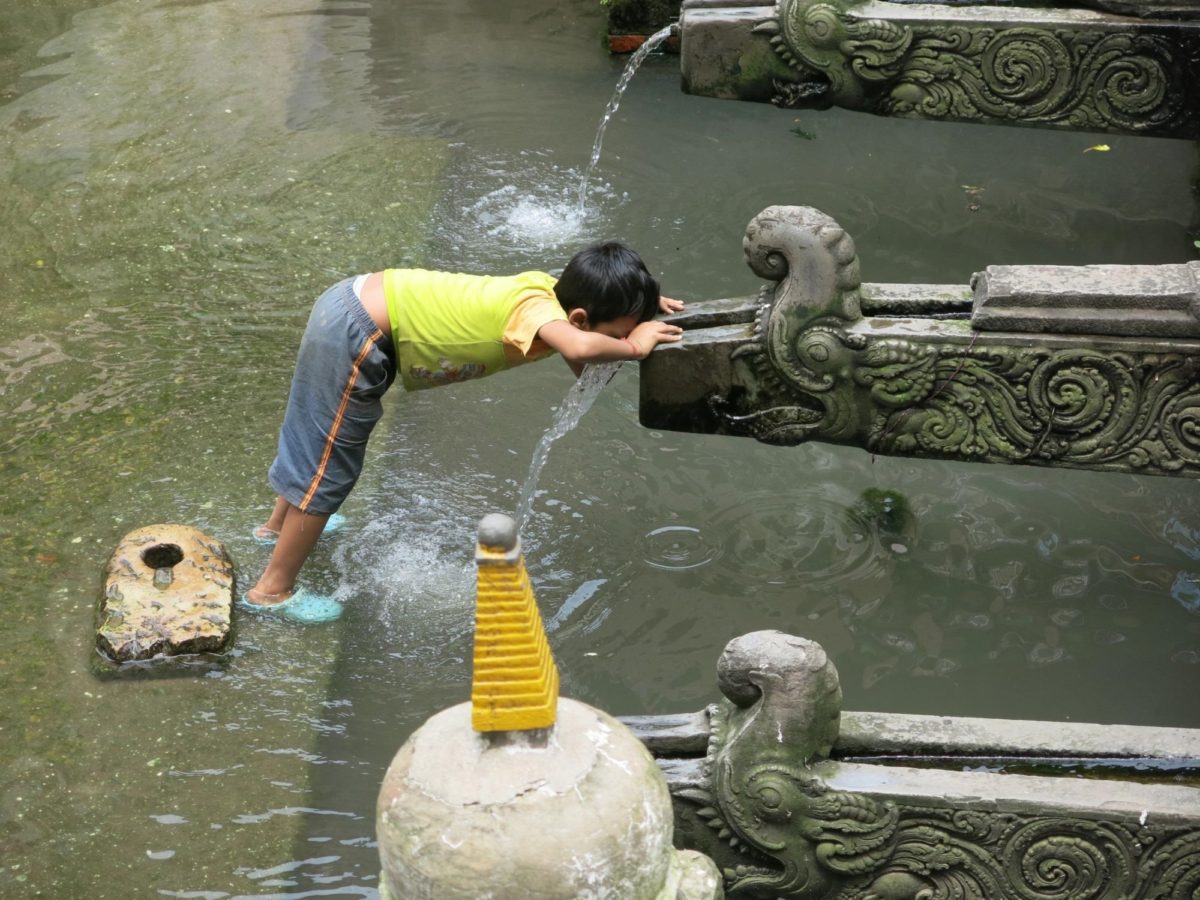 Zuzana Boukalová from Vodní zdroje, a.s. and METCENAS o.p.s. presented international experience with water management. Participants were able to learn about the benefits of nature-like elements – constructed wetlands – in the Kathmandu Valley in Nepal. A water canal brings water to the so-called pokhari – an artificial retention area that can both accumulate and absorb water: surface waters seeps through its bottom to shallow underground water collectors that feed local bored wells ("tun") and fountains ("hiti"). In 1993, there were 39 pokharis in the area but only 15 remain operational. Constructed wetlands represent an "innovative solution" to retain and filter water. Cleaned wastewater is subsequently let to be absorbed into the underlying rock formation and used to stabilize groundwater levels in the shallow collector. Another water management solution implemented in Nepal is sink pits. You can view the diagram and photos from the construction of a sink pit HERE
Another CBIC event, Improving Water Management Infrastructure, is taking place on 26 November 2019 in the IMPACT HUB. You can register HERE
Source: www.s-ic.cz